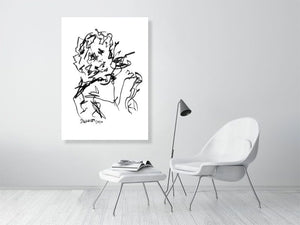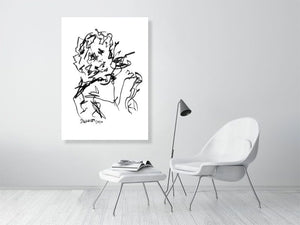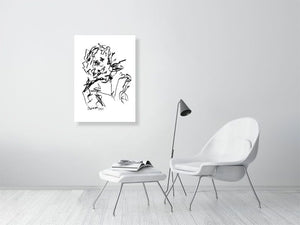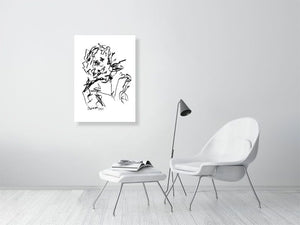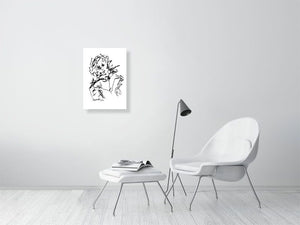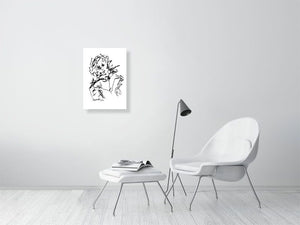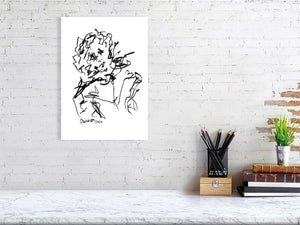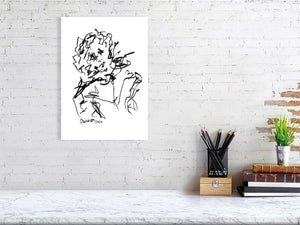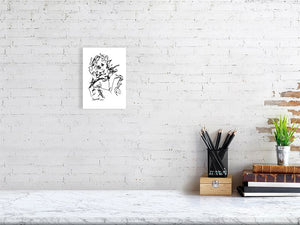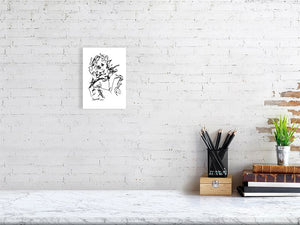 On Sale
Poet
Inspired by the song "Intermedia in The Pace of Falling Snow" by Grigory Danskoy.  
"As long as the concert hall is a world that is angry, but more merciful than others ... 
As long as God is here - Bach, as long as the poet did not lie a line about it ..." 

INTERMÉDIA AU RYTHME DE LA CHUTE DE NEIGE… 
Tant que la salle est un monde en colère, mais plus miséricordieux que les autres ... 
Tant que Dieu est là - Bach, tant que le poète n'a pas menti une ligne à ce sujet ... 

ИНТЕРМЕДИЯ В ТЕМПЕ ПАДАЮЩЕГО СНЕГА (Григорий Данской) 
Покуда зал есть мир, который зол, но милосерднее иных прочих... 
Покуда Бог здесь - Бах, пока поэт про это не соврал ни строчки... 

The original drawing was created with Faber-Castelo Indian ink PITT artist pen on 180 g/m2 paper, size A3 or 29.7 x 42 cm (11.7 x 16.5 in).
Original can be purchased on Artsy.net
Giclée Art Prints On Hahnemühle German Etching 300 GSM Paper. 

For more information about Giclée printing technique, paper and paper sizes used, please see the FAQ page.